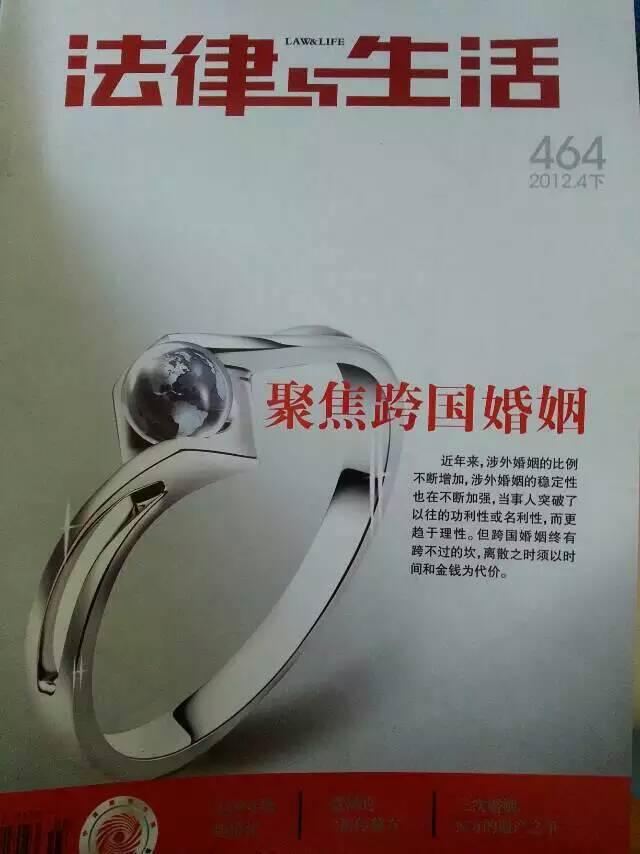 This article on Spotlights on Transnational Marriages is contributed by attorney Zhao Ningning for Law and Life, a legal magazine sponsored by LAWPRESS-CHINA.
The People's Republic of China is firmly on the international stage andas a result cases are coming before the family courts worldwide relating to transnationals or residents in the PRC. Generally, themain reasons for international family broken-down are the weak affectation before marriage or barrels to communication due to the cultural difference andconflicts.
The author of this article on Spotlight on Transnational Marriages, attorneyZhao Ningning analysized the development of international family cases recentyears, features of international family cases dealt before Chinese courts, and shared with legal advisors rich experience in dealing with international marriages and family cases before Chinese court.