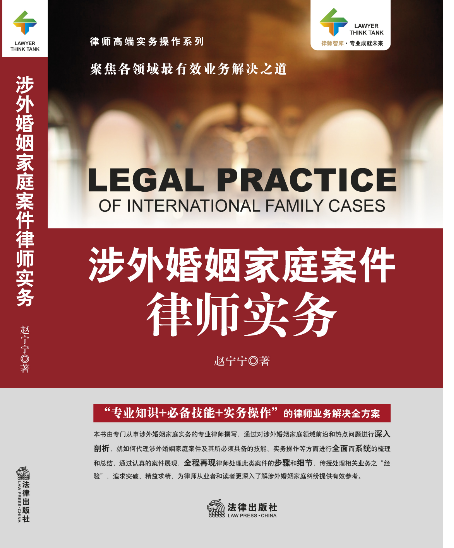 LEGAL PRACTICE OF INTERNATIONAL FAMILY CASES written by attorneyZhao Ningning was published at LAW PRESS-CHINA April 2015.
Internationaltravel, economic migration and international education impacts on all aspectsof life but especially that of family life. The number of transnationalmarriages and expatriate families is ever increasing. In order to properly advise these familiesfamily lawyers must have a firm understanding of private international lawprinciples, jurisdictional rules and the relevant international treaties and conventions.
It is essentialthat legal advisors are equipped and qualified to provide comprehensive expertadvice, often in urgent circumstances while dealing with international familycases.
Attorney ZhaoNingning, the author of LEGALPRACTICE OF INTERNATIONAL FAMILY CASES, contributed rich experience and skillsto readers in international family cases in P.R. China.
The book willundoubtedly prove an invaluable tool to legal advisors, academics, thejudiciary and all professionals who work in the field of international familyand private client law.